Developing Student Transportation Management Solutions, is what we do. 
Our mission is to provide school districts and transportation service providers software to streamline functionality of their transportation department making routing, fleet maintenance, parent communications and more, easy. We create transportation management solutions that are designed to help you save time, and money. 
Providing time saving solutions and customer service are just a few of the core values we pride ourselves on that help make your goals a reality.
There are many things that set us apart from some of the largest names in the industry ranging from quality technical support to personalized software, but one thing that truly stands out…is customer service.
We create individualized quotes, and price plans, meant to cater to your district. Many competitors like to charge you for features you may not need, or even use. With Lynx, you get all of the bells and whistles, without the obnoxious annual price tag. Unlike other companies, we charge you only for what you need, and not what you don't.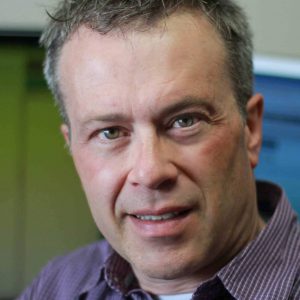 Founder & CEO
In 1983, Joe Canepa opened Ryte Byte Computer Services, Inc., a software company dedicated to the purpose of building high-end software for professional offices. Since then the company has grown and produced several successful software applications, including Sebastian Accounting, Sebastian Title, Himalaya Imaging, Lynx Transportation Software, Schedule ACE Clinic and Contractor Scheduler and K2 Lead Manager.
I have been using the Lynx software for approximately 18 years now and can say it is very user friendly compared to others. We work with a large school district and are always adding and withdrawing students on a daily basis and need the ease of use to be efficient.
The customer service we have received from Lynx has been fantastic. They have not forgotten us once we purchased the software as sometimes happens with larger companies. We feel like we are now part of their Lynx family. Our software training was wonderful. Never once did we feel as though we were asking unimportant questions.
In my 33 years of business dealings I have never received the level of service from a company that I have received from Lynx. The software does exactly what I need it to do.
After working with the competition, there is no comparison between Lynx™ and the others! Lynx™ is the only program on the market that is all inclusive and not made up of "modules" as the rest are, and the price is unbeatable! The program is so incredibly easy to use that I learned it with only a couple hours of training. You will be up and running in hours, not weeks or months.
I can't believe how easy it is to create routes, I'm actually having fun using Lynx. My drivers love the route sheets and now they are able to get to know all the students on their routes. It's made a big difference. The drivers come back to me and help me keep my routes accurate. And you don't have to know a lot about computers to use this program. This software is just what I wanted
See why we are rated
5 Stars!